What are the Most Common Types of Ants Found in Rockwall Homes?
Ants are among the most common insects found in homes, especially in Rockwall, Texas. It is estimated that there are over 12,000 species of ants worldwide and around 70 different species living in Rockwall homes. These ants can range from harmless ones such as odorous house ants to destructive ones such as carpenter ants and fire ants. It is important to be aware of the types of ants that may be present in your home or office.
In this article, we will discuss the most common types of ants found in Rockwall homes and provide tips on how to get rid of them using sanitization, natural ant repellents, and if you may need the help of a pest control professional.
Tips to Prevent Ants from Invading Your Rockwall Home
Ants can be a nuisance in any home. They can enter through tiny cracks and crevices, and they can quickly overrun your property if left unchecked. Fortunately, there are some natural ways to keep ants away from your home that don't involve harsh chemicals or expensive exterminators.
Tips to prevent ants from invading your Rockwall home include:
Keep indoor areas clean.
Stack plants and flowers so that they do not touch the ground.
Keep trash cans close to the house and keep air vents clear of debris.
Maintaining a quarterly pest control service.

By maintaining a quarterly pest control service, you will help keep the ants away and prevent them from coming back. A quarterly service will also help you identify potential areas of entry for the ants and take measures to prevent them from entering your home. With regular maintenance, you can make sure that your home remains ant-free all year round.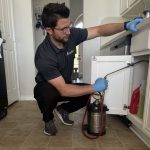 Live in the Rockwall, TX area and needing a pest control company to keep ants out of your home all year? Contact us at Preferred Pest Management to keep your home ant free this year. Our quarterly pest control service comes with a guarantee that if you see any live ants in your home, we will return free of charge to make sure to eliminate the ant issue.
DIY Natural Repellents You Can Make at Home
Ants can be a nuisance in your home. Ants are known for invading your kitchen, contaminate food, and even damage furniture. Fortunately, you don't have to resort to harsh chemicals or expensive store-bought solutions to keep ants away. You can make your own natural repellants at home that are just as effective.
Here is a list of repellants that you can make at home to prevent ants from invading your space:
Cinnamon and sugar:
Sprinkle a teaspoon of cinnamon and sugar on the ground around your entryway. The aromatic smell will drive away ants, as well as other insects.
Sage:
Add a few drops of sage essential oil to a spray bottle with water and use it to clean the counters in your kitchen. You can also use it on floorboards, doors, windowsills, walls, or anywhere else inside your home that you want to keep ants away from.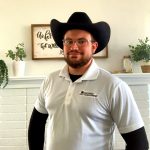 Conclusion:
In this article, we discussed the different types of ants seen in Rockwall, TX. We discussed tips to prevent future ant infestations and the perks of using a pest control company. Lastly we discussed a couple of DIY remedies known to repel ants.
If all else fails and you live in the Rockwall, TX area, reach out to us at Preferred Pest Management as we can guarantee that we will keep your home ant free now and forever.
[powercart id="" orientation="horizontal" selected=","]