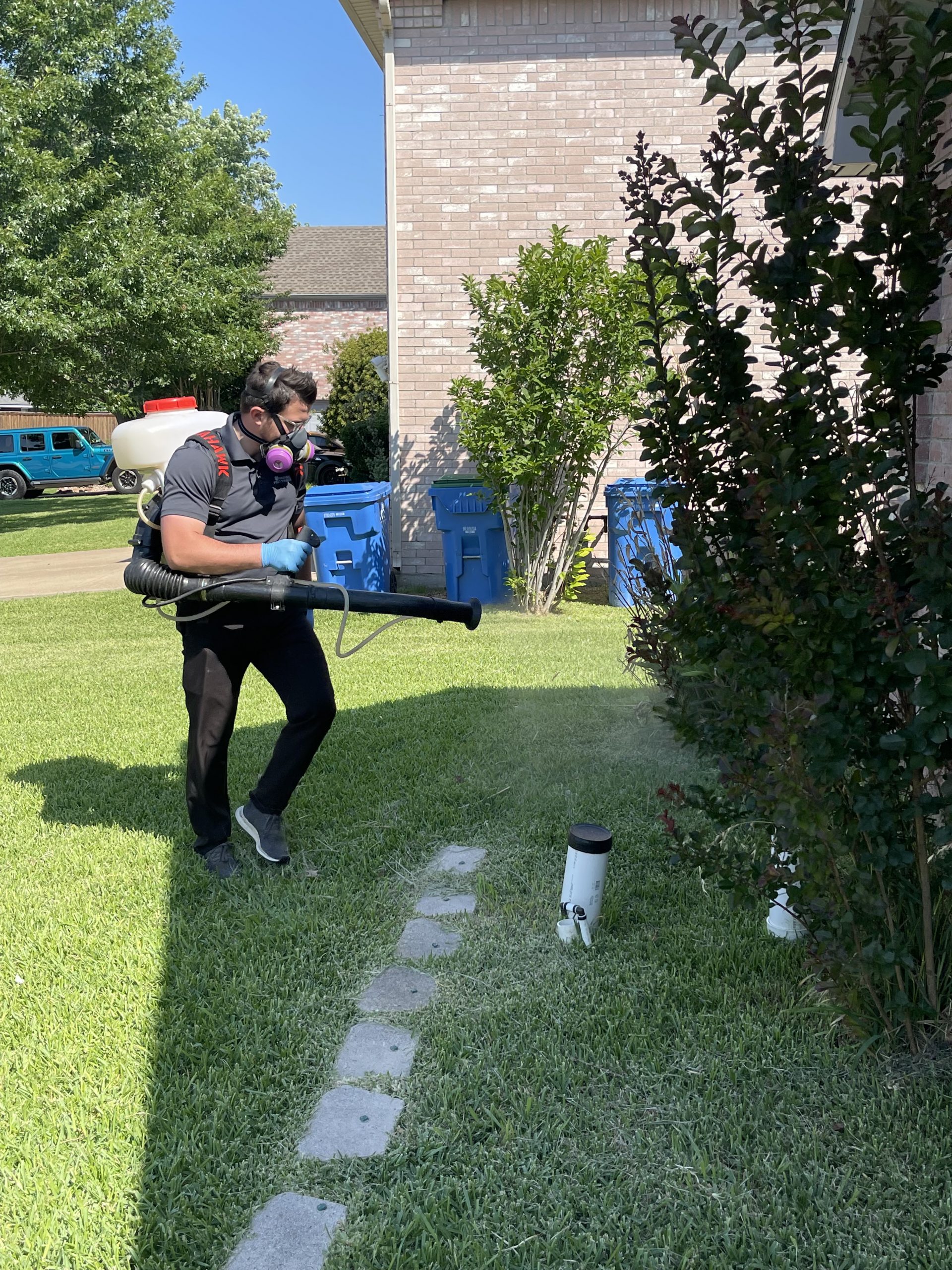 You Deserve The Best Pest Control in DFW
Industry Leading Pest Control Service Near You Since 2020.
Get started with the best pest control experience you could possibly find by telling us about your pest problem and we will get in touch shortly!
The Obvious Choice For Your Pest Control Needs
Are you tired of dealing with pesky pests in your home or business? Look no further than Preferred Pest Management for all your pest control needs. Our team of professional, state-certified pest and termite technicians/applicators will make customized recommendations based on your home's needs.
At Preferred Pest Management, we use products that are registered with the EPA, and we follow strict safety protocols for any pest control-related service to ensure the safety of your family. We'll perform an initial interior and exterior service as part of your custom service plan while ensuring that you and your loved ones are not exposed to harmful chemicals.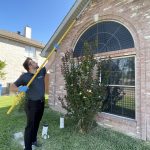 Our Pest Control Service is designed for busy homeowners who want to protect their home from pests. On your initial service, we'll treat voids inside your home where pests could enter from underground, as well as the exterior of your home. We'll return every 3 months to maintain your exterior chemical barrier to ensure long-term protection. And if any issues arise inside your home at any point, we'll return free of charge to take care of the pest problem.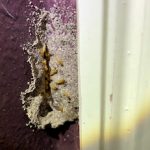 For those seeking the best value, our Preferred Pest & Termite Control Service Plan covers everything included in our Preferred Pest Control Service plan, with additional coverage for Texas homeowners, including termite baiting, termite service warranty, and fire ant control. With our comprehensive service plans, you'll not only keep pests out of your home but also protect your home from potentially costly termite damage repairs and defend your yard from fire ant activity.
Trust Preferred Pest Management for reliable and effective pest control services. Contact us today to schedule your appointment and protect your home or business from pests.
About Preferred Pest Management
At Preferred Pest Management, we understand that the pest control industry has a reputation for pushy sales tactics and we're committed to doing things differently. Founded in 2020 during the "Year of Covid" by owner and operator Griffin Thomas, our company serves Rowlett, TX and surrounding areas with a focus on preventing pest problems before they happen.
We're dedicated to providing our customers with a positive experience and 100% satisfaction. When you trust us with your pest and wildlife control needs, you can rest assured that we won't push you into unnecessary services.
Thank you for choosing Preferred Pest Management. We look forward to earning your trust and business.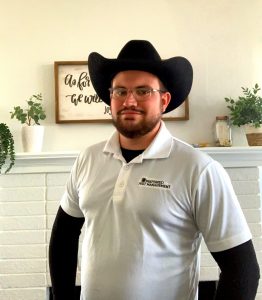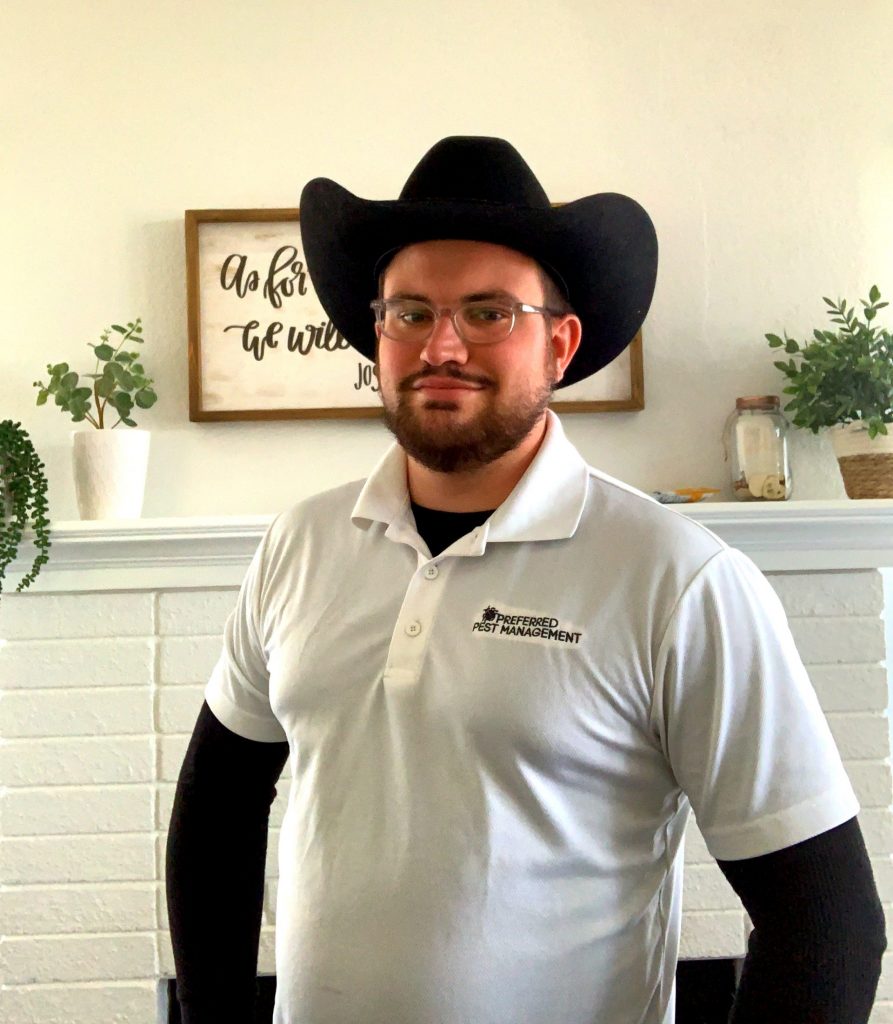 WHAT OUR CUSTOMERS HAVE TO SAY
---

Griffin was attentive and knowledgeable. He discussed everything with thorough details so we could understand. And pointed out potential problem areas of our house so we could be aware. Pricing is in line with competitors, however, the customer service is top-notch with Preferred Pest Management.
– Stephanie D in Richardson, TX

Griffin and his team did an AMAZING job getting rid of the rats with their House Seal Up. Griffin is very professional, knowledgeable, and has Great Service! Thank you for removing this rat nightmare from our house!
– Matt in Wylie, TX

We just moved to Rockwall, Tx only to be greeted and welcomed to the Community by several wasp nests. A quick google search gave me several phone numbers but Preferred Pest was the first to respond and took the extra time to explain his services and prices. The next day he showed up early and worked his magic! So happy and appreciative for Preferred Pest. Thank you
– Rosy in Rockwall, TX

Preferred Pest Management knows their stuff!! We contracted Moxie Pest Control to get rid of water bugs and for almost TWO years they COULDN'T get it done!! Called Preferred Pest and I'm so GLAD we did! I addressed my concerns with Griffin, who was very professional and knowledgeable. Of course I had my doubts, I thought just another guy trying to make a sale. However, Griffin proved me wrong!! Within 3 or 4 days I began to see dead water bugs just as Griffin said!!! To be fair and give Griffin credit, he said I would start to see them in 7 days, so I can't tell you how excited I was to finally see results ….. EXACTLY WHAT I ASKED FOR!! I'm a customer for life! Oh and did I mention, their prices are ALOT LESS!
– Lucy in Rowlett, TX

– Artisha in Rowlett, TX

Looking for a pest company. Found Preferred Pest Management with good reviews and decided to call them. Griffin returned my call promptly and was actually able to come out same day. Very satisfied with his responsiveness and professionalism.
– Steve in Garland, TX

I have worked with Preferred Pest multiple times and Griffin Thomas is always very professional and the best you will find. I like that I can send him a text message and if he is busy, he will get back to me. Very glad to recommend Preferred Pest for any pest control needs.

Services:

 Home inspection, Rodent extermination, General wildlife removal
– Debbie Newton in Rockwall, TX

Very responsive and professional. The work was performed quickly, and the communication from the Owner was excellent. Our squirrel problem was taken care of fast and professionally. Would not hesitate to use their services again. Highly recommend.
– Patti P. in Rockwall, TX

Preferred Pest Management came out and was able to get rid of our ant and other insect problems in one visit. We used other companies in the past and never completely got rid of the problem. Griffin found the source of the ant problem and showed us how to reduce the risk of them returning after treatment.
– Leslie V.

Griffin is reliable and on time with his service. He would send a reminder text before coming out. We have not seen any pest issues at our place. We also renewed our contract because of their fair pricing and professionalism! Thanks, Griffin!
– TT Nguyen

Excellent, thorough- and friendly. Answered all questions that I had took time to talk with me explain to me what was going on and what they were doing and what would come next. Couldn't ask for a better experience I'm back at my home already and very satisfied! Would recommend to anybody for any need of pest control.
– Tamy L. in Plano, TX

Griffin has always been extremely professional, responsive to all my messages, and timely to all appointments. He's addressed all of our concerns with a kind and caring approach. The subscription model is very affordable and we don't feel as if we are being processed gouged like some services out there. I highly recommend Griffin at Preferred Pest Control.
– Michelle H. in Royse City, TX

Preferred Pest Management was very helpful recently when I discovered fleas in my house. They gave great advice and were happy to answer all my questions. They were very clear about what to expect from the process. Highly recommended.
– Christy in Plano, TX
Previous
Next
---
Preferred Pest Management - Pest Control, Mosquito Control & Wildlife Removal is A proud member of OF THE FOLLOWING ASSOCIATIONS in Plano, Rowlett, and garland
---
---
Our Pest Control and Wildlife Videos