Flea Control in dallas, tx
Our Flea Control in Dallas, TX
---
Fleas are unsettling pests that bring numerous health hazards into homes and businesses in the Dallas, TX metroplex. They also have a very fast reproductive system. This allows fleas to multiply very quickly and ruin your outdoor fun and cause pain if not properly handled.
Preferred Pest Management is proud to offer the industry's finest flea control treatments, providing families in the Dallas, TX area with effective solutions to stay tick and flea-free since 2020. Discover how our exceptional Flea Control Program can help you eliminate these pesky pests from your home.
Our comprehensive approach to flea control ensures thorough eradication, giving you and your family the peace of mind you deserve. With extensive experience and expertise, our team is dedicated to delivering exceptional results that exceed your expectations.
Our Flea Control Program combines state-of-the-art techniques and the most advanced industry practices to target fleas at every stage of their life cycle. By utilizing safe and highly effective treatments, we eliminate fleas from your home and prevent their return.
At Preferred Pest Management, we understand the nuisance and potential health risks that fleas pose. That's why we have tailored our Flea Control Program to address your specific needs. Our skilled technicians will assess the extent of the infestation and develop a personalized treatment plan to ensure optimal results.
Say goodbye to the discomfort and frustration of fleas in your home. Choose Preferred Pest Management and experience the difference of our top-tier flea control services. We are committed to utilizing the best resources, employing industry-leading practices, and delivering exceptional customer service.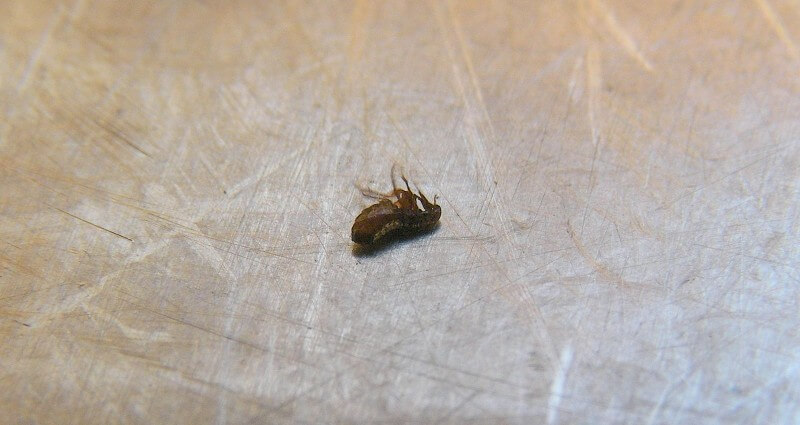 Our Unique Approach To Flea Control in Dallas, TX
A flea treatment from Preferred Pest Management follows our specific three-step method:
1. FLEA INSPECTION
Once you reach out to Preferred Pest Management regarding your flea issue, we will promptly respond and provide service on the same day if possible. Our priority is to swiftly diagnose the problem and take necessary action.
Initially, we will conduct a meticulous inspection of the specific area where you have observed the highest flea activity. This focused examination enables us to identify the primary source of the infestation accurately. Subsequently, we will extend our inspection to the remainder of your yard, searching for any potential conducive conditions. By doing so, we can pinpoint additional active areas, if any, expediting the treatment process. Furthermore, this thorough assessment aids in preventing future flea issues from arising.
2. flea TREATMENT
After completing a thorough inspection, Preferred Pest Management utilizes a combination of our safest and industry-leading chemicals, along with Integrated Pest Management (IPM) practices, to effectively gain control of your flea issue. Our top priority is ensuring your peace of mind.
The liquid chemical treatment we apply to the exterior of your home serves as a formidable barrier, rendering fleas unable to survive in the vicinity for up to 30 days. This powerful shield disrupts their life cycle and significantly reduces the flea population around your home.
Rest assured that our chosen chemicals have undergone rigorous testing to ensure their safety for you, your family, and the environment. At Preferred Pest Management, we prioritize your well-being while delivering exceptional results.
3. Our Flea control guarantee
Following the completion of your flea treatment, Preferred Pest Management remains dedicated to ensuring that fleas are effectively controlled in your environment. We prioritize your satisfaction and take the necessary steps to address any lingering issues.
In the rare event that fleas persist as a problem within one to two weeks after our initial treatment, we encourage customers to reach out to us without hesitation. We offer a complimentary return service to tackle any remaining flea concerns. As part of our commitment to customer satisfaction, our flea services come with a 365-day guarantee for our continual Preferred Pest Protection customers.
Rest assured that your comfort and peace of mind are of utmost importance to us. We stand by the quality of our work and are dedicated to providing long-lasting flea control solutions.
Choose Preferred Pest Management as your trusted partner in flea control. Contact us today to schedule your treatment and experience our unwavering commitment to your satisfaction. With our comprehensive guarantee, you can trust that we will go the extra mile to ensure fleas are effectively controlled in your home.
Frequently Asked Questions
To get rid of fleas, call 214-399-3879 today!
WHAT OUR CUSTOMERS HAVE TO SAY
---

Griffin was attentive and knowledgeable. He discussed everything with thorough details so we could understand. And pointed out potential problem areas of our house so we could be aware. Pricing is in line with competitors, however, the customer service is top-notch with Preferred Pest Management.
– Stephanie D in Richardson, TX

Griffin and his team did an AMAZING job getting rid of the rats with their House Seal Up. Griffin is very professional, knowledgeable, and has Great Service! Thank you for removing this rat nightmare from our house!
– Matt in Wylie, TX

We just moved to Rockwall, Tx only to be greeted and welcomed to the Community by several wasp nests. A quick google search gave me several phone numbers but Preferred Pest was the first to respond and took the extra time to explain his services and prices. The next day he showed up early and worked his magic! So happy and appreciative for Preferred Pest. Thank you
– Rosy in Rockwall, TX

Preferred Pest Management knows their stuff!! We contracted Moxie Pest Control to get rid of water bugs and for almost TWO years they COULDN'T get it done!! Called Preferred Pest and I'm so GLAD we did! I addressed my concerns with Griffin, who was very professional and knowledgeable. Of course I had my doubts, I thought just another guy trying to make a sale. However, Griffin proved me wrong!! Within 3 or 4 days I began to see dead water bugs just as Griffin said!!! To be fair and give Griffin credit, he said I would start to see them in 7 days, so I can't tell you how excited I was to finally see results ….. EXACTLY WHAT I ASKED FOR!! I'm a customer for life! Oh and did I mention, their prices are ALOT LESS!
– Lucy in Rowlett, TX

– Artisha in Rowlett, TX

Looking for a pest company. Found Preferred Pest Management with good reviews and decided to call them. Griffin returned my call promptly and was actually able to come out same day. Very satisfied with his responsiveness and professionalism.
– Steve in Garland, TX

I have worked with Preferred Pest multiple times and Griffin Thomas is always very professional and the best you will find. I like that I can send him a text message and if he is busy, he will get back to me. Very glad to recommend Preferred Pest for any pest control needs.

Services:

 Home inspection, Rodent extermination, General wildlife removal
– Debbie Newton in Rockwall, TX

Very responsive and professional. The work was performed quickly, and the communication from the Owner was excellent. Our squirrel problem was taken care of fast and professionally. Would not hesitate to use their services again. Highly recommend.
– Patti P. in Rockwall, TX

Preferred Pest Management came out and was able to get rid of our ant and other insect problems in one visit. We used other companies in the past and never completely got rid of the problem. Griffin found the source of the ant problem and showed us how to reduce the risk of them returning after treatment.
– Leslie V.

Griffin is reliable and on time with his service. He would send a reminder text before coming out. We have not seen any pest issues at our place. We also renewed our contract because of their fair pricing and professionalism! Thanks, Griffin!
– TT Nguyen

Excellent, thorough- and friendly. Answered all questions that I had took time to talk with me explain to me what was going on and what they were doing and what would come next. Couldn't ask for a better experience I'm back at my home already and very satisfied! Would recommend to anybody for any need of pest control.
– Tamy L. in Plano, TX

Griffin has always been extremely professional, responsive to all my messages, and timely to all appointments. He's addressed all of our concerns with a kind and caring approach. The subscription model is very affordable and we don't feel as if we are being processed gouged like some services out there. I highly recommend Griffin at Preferred Pest Control.
– Michelle H. in Royse City, TX

Preferred Pest Management was very helpful recently when I discovered fleas in my house. They gave great advice and were happy to answer all my questions. They were very clear about what to expect from the process. Highly recommended.
– Christy in Plano, TX
Previous
Next
Areas in the Dallas, TX Area We Provide Flea Control Services
Zip Codes: 75089, 75088
Zip Codes: 75189
Zip Codes: 75040, 75041, 75042, 75043, 75044
Zip Codes: 75080, 75081, 75082
Zip Codes: 75087, 75032
Zip Codes: 75098
Zip Codes: 75094
Zip Codes: 75048