MOSQUITO CONTROL in dallas, tx
Our Mosquito Control Service in Dallas, TX
---
Mosquitoes are unsettling pests that bring numerous health hazards to homes and businesses in the Dallas, TX metroplex. They also have a very fast reproductive system. This allows mosquitoes to multiply very quickly and ruin your outdoor fun if not properly handled.
When it comes to mosquito control, Preferred Pest Management stands as the industry leader, offering unparalleled treatments that have successfully ensured mosquito-free environments for families in the Dallas, TX area since 2020. Our commitment to excellence and customer satisfaction sets us apart from the competition.
By choosing Preferred Pest Management for your mosquito control needs, you can expect exceptional results that will transform your outdoor spaces into havens of comfort and tranquility. Our proven treatments are designed to effectively target and eliminate mosquitoes, providing you and your loved ones with the peace of mind you deserve.
What sets our mosquito control services apart is our dedication to staying at the forefront of the industry. We utilize cutting-edge techniques and the latest advancements in mosquito control technology to ensure optimal effectiveness. Our team of skilled professionals is highly trained and knowledgeable, employing the most effective strategies tailored to your specific mosquito control requirements.
We understand the impact that mosquitoes can have on your quality of life, from pesky bites to the potential transmission of diseases. That's why we take our responsibility to protect your family seriously. With Preferred Pest Management, you can trust that our treatments are safe, environmentally friendly, and meticulously applied for maximum results.
Don't let mosquitoes dictate your outdoor activities or compromise your enjoyment of your own backyard. Experience the difference that Preferred Pest Management's mosquito control treatments can make. Join the countless families across the Dallas, TX metroplex who have already benefited from our services and reclaim your outdoor space today.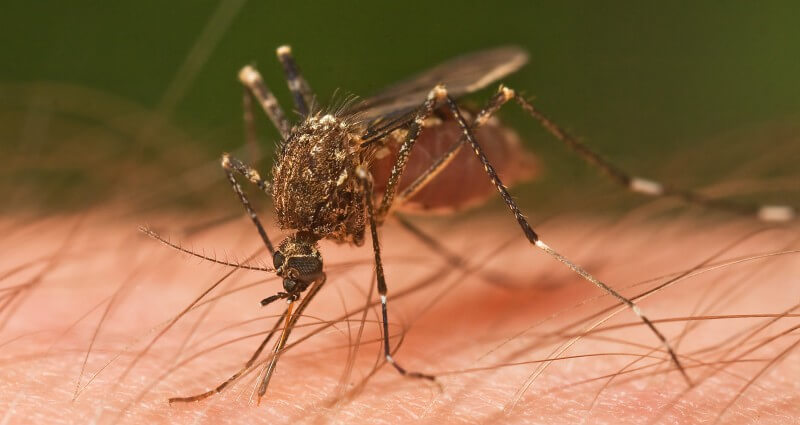 Our Unique Approach To Mosquito Control Services in Dallas, TX
A Mosquito treatment from Preferred Pest Management follows our specific three-step method:
1. MOSQUITO INSPECTION
After you contact Preferred Pest Management about your mosquito issue, we will come out as quickly as the same day to diagnose your issue. First, we will inspect the direct area where you first saw the mosquito activity the most. Next, we will inspect the rest of your yard, looking for possible conducive conditions. This will help us locate eggs, other active areas, etc., and thus speed up the treatment process. It also helps us prevent future mosquito issues moving forward.
2. MOSQUITO TREATMENT
After conducting a thorough inspection, Preferred Pest Management implements a comprehensive approach to gain control over your mosquito issue. Our commitment to safety and industry-leading practices ensures your peace of mind.
Drawing on a combination of our safest chemicals, mosquito baits, and Integrated Pest Management (IPM) techniques, we employ a multi-faceted strategy tailored to your specific needs. By utilizing these proven methods, we effectively address the mosquito problem at its source.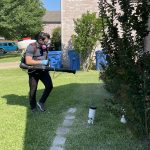 Our liquid chemical treatment, expertly applied to the exterior of your home, forms an impenetrable barrier that disrupts the breeding and survival of mosquitoes. This formidable shield remains active for up to 30 days, drastically reducing the mosquito population around your home.
Rest assured that our carefully selected chemicals and baits have undergone rigorous testing to ensure their safety for you, your family, and the environment. At Preferred Pest Management, we prioritize your well-being while delivering exceptional results.
2. MOSQUITO TREATMENT FOLLOW UP
After we complete your mosquito treatment, we will work with you to make sure the mosquitoes are under control. If for some reason they are still a problem after one to two weeks, we suggest customers call us back for an additional mosquito treatment as our mosquito services come with a spring and summer long guarantee.
Frequently Asked Questions
To get rid of mosquitos, call 214-399-3879 today!
WHAT OUR CUSTOMERS HAVE TO SAY
---

Griffin was attentive and knowledgeable. He discussed everything with thorough details so we could understand. And pointed out potential problem areas of our house so we could be aware. Pricing is in line with competitors, however, the customer service is top-notch with Preferred Pest Management.
– Stephanie D in Richardson, TX

Griffin has always been extremely professional, responsive to all my messages, and timely to all appointments. He's addressed all of our concerns with a kind and caring approach. The subscription model is very affordable and we don't feel as if we are being processed gouged like some services out there. I highly recommend Griffin at Preferred Pest Control.
– Michelle H. in Royse City, TX

Excellent, thorough- and friendly. Answered all questions that I had took time to talk with me explain to me what was going on and what they were doing and what would come next. Couldn't ask for a better experience I'm back at my home already and very satisfied! Would recommend to anybody for any need of pest control.
– Tamy L. in Caddo Mills, TX

Griffin is reliable and on time with his service. He would send a reminder text before coming out. We have not seen any pest issues at our place. We also renewed our contract because of their fair pricing and professionalism! Thanks, Griffin!
– TT Nguyen in Rowlett, TX

Preferred Pest Management came out and was able to get rid of our ant and other insect problems in one visit. We used other companies in the past and never completely got rid of the problem. Griffin found the source of the ant problem and showed us how to reduce the risk of them returning after treatment.
– Leslie V.

Very responsive and professional. The work was performed quickly, and the communication from the Owner was excellent. Our squirrel problem was taken care of fast and professionally. Would not hesitate to use their services again. Highly recommend.
– Patti P.
Previous
Next
Areas in the Dallas, TX Metroplex We Provide Mosquito Control Services
Zip Codes: 75089, 75088
Zip Codes: 75189
Zip Codes: 75040, 75041, 75042, 75043, 75044
Zip Codes: 75080, 75081, 75082
Zip Codes: 75087, 75032
Zip Codes: 75098
Zip Codes: 75094
Zip Codes: 75048