Introduction: What are Cicada Killer Insects?
Cicada killers are a type of wasp that feeds on cicadas. They are not considered to be a pest, but they do help control the population of pests by feeding on them.
The population of cicadas can be controlled by controlling the population of cicada killers because they feed on them.
Cicadas are a type of pest. They are not considered to be a pest, but they do help control the population of pests by feeding on them. The population of cicadas can become so high that people can't enjoy their yard due to the noise created by these pests. Cicada killers are a type of wasp that feeds on cicadas and controls their population. Thus, cicada killers can help control a cicada pest problem.
Why You Should Consider Hiring a Professional to Deal with Your Cicada Problem
It's no secret that some of the pests you encounter on a daily basis could be more than just a nuisance. Pests like rodents, flying squirrels and moths can leave your property in shambles if they're not dealt with properly. When it comes to dealing with pests, hiring professional help in the form of an exterminator is the best way to ensure you're protected. An exterminator can provide services like pest control and animal removal, so you can rest easy knowing your home is free from harmful pests.
How Much Does Pest Control Cost? Pest control costs vary depending on how many hours of labor the exterminator needs to use and the area in which you live. If you live in the Plano, TX area feel free to contact us at Preferred Pest Management to get an exact quote to take care of your pest problems.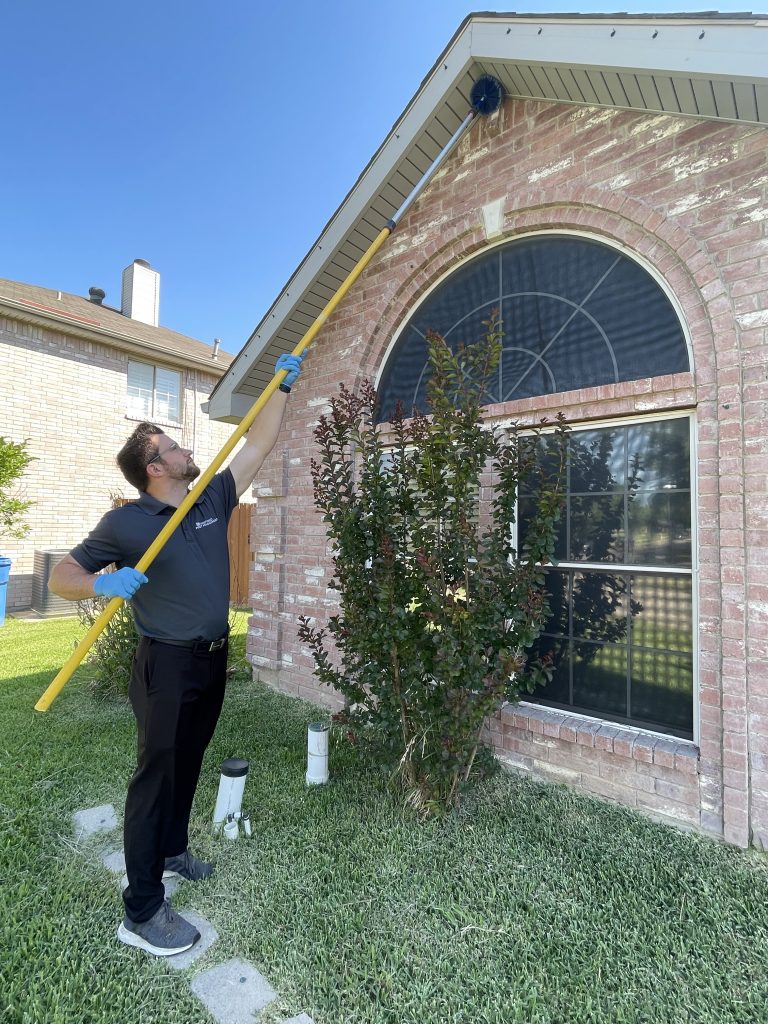 Conclusion: The Truth about Cicada Killer Insects
In conclusion, Cicada Killer Insects are not as bad as they seem. They are actually important to the ecosystem and humans should learn to live in harmony with them.
The truth about cicada killer insects is that they are not as harmful as they seem. They actually play an important role in the ecosystem and humans need to learn how to live in harmony with them.
If you feel like your cicada killer problem is getting out of control though, feel free to contact Plano, TX's preferred pest control company at Preferred Pest Management today to discuss your pest situation. We are always happy to discuss any questions you may have in regards to any pest issues.
Why Choose Preferred Pest Management - Pest Control, Mosquito Control & Wildlife Removal
We're passionate about helping people just like you get rid of unwanted pest and wildlife problems. As such, we are proud to be the only pest control company in Rowlett, TX promising excellence in value, service, and trust.
[powercart id="" orientation="vertical" selected=","]

Griffin was attentive and knowledgeable. He discussed everything with thorough details so we could understand. And pointed out potential problem areas of our house so we could be aware. Pricing is in line with competitors, however, the customer service is top-notch with Preferred Pest Management.
– Stephanie D in Richardson, TX

Griffin and his team did an AMAZING job getting rid of the rats with their House Seal Up. Griffin is very professional, knowledgeable, and has Great Service! Thank you for removing this rat nightmare from our house!
– Matt in Wylie, TX

We just moved to Rockwall, Tx only to be greeted and welcomed to the Community by several wasp nests. A quick google search gave me several phone numbers but Preferred Pest was the first to respond and took the extra time to explain his services and prices. The next day he showed up early and worked his magic! So happy and appreciative for Preferred Pest. Thank you
– Rosy in Rockwall, TX

Preferred Pest Management knows their stuff!! We contracted Moxie Pest Control to get rid of water bugs and for almost TWO years they COULDN'T get it done!! Called Preferred Pest and I'm so GLAD we did! I addressed my concerns with Griffin, who was very professional and knowledgeable. Of course I had my doubts, I thought just another guy trying to make a sale. However, Griffin proved me wrong!! Within 3 or 4 days I began to see dead water bugs just as Griffin said!!! To be fair and give Griffin credit, he said I would start to see them in 7 days, so I can't tell you how excited I was to finally see results ….. EXACTLY WHAT I ASKED FOR!! I'm a customer for life! Oh and did I mention, their prices are ALOT LESS!
– Lucy in Rowlett, TX

– Artisha in Rowlett, TX

Looking for a pest company. Found Preferred Pest Management with good reviews and decided to call them. Griffin returned my call promptly and was actually able to come out same day. Very satisfied with his responsiveness and professionalism.
– Steve in Garland, TX

I have worked with Preferred Pest multiple times and Griffin Thomas is always very professional and the best you will find. I like that I can send him a text message and if he is busy, he will get back to me. Very glad to recommend Preferred Pest for any pest control needs.

Services:

 Home inspection, Rodent extermination, General wildlife removal
– Debbie Newton in Rockwall, TX

Very responsive and professional. The work was performed quickly, and the communication from the Owner was excellent. Our squirrel problem was taken care of fast and professionally. Would not hesitate to use their services again. Highly recommend.
– Patti P. in Rockwall, TX

Preferred Pest Management came out and was able to get rid of our ant and other insect problems in one visit. We used other companies in the past and never completely got rid of the problem. Griffin found the source of the ant problem and showed us how to reduce the risk of them returning after treatment.
– Leslie V.

Griffin is reliable and on time with his service. He would send a reminder text before coming out. We have not seen any pest issues at our place. We also renewed our contract because of their fair pricing and professionalism! Thanks, Griffin!
– TT Nguyen

Excellent, thorough- and friendly. Answered all questions that I had took time to talk with me explain to me what was going on and what they were doing and what would come next. Couldn't ask for a better experience I'm back at my home already and very satisfied! Would recommend to anybody for any need of pest control.
– Tamy L. in Plano, TX

Griffin has always been extremely professional, responsive to all my messages, and timely to all appointments. He's addressed all of our concerns with a kind and caring approach. The subscription model is very affordable and we don't feel as if we are being processed gouged like some services out there. I highly recommend Griffin at Preferred Pest Control.
– Michelle H. in Royse City, TX

Preferred Pest Management was very helpful recently when I discovered fleas in my house. They gave great advice and were happy to answer all my questions. They were very clear about what to expect from the process. Highly recommended.
– Christy in Plano, TX
Previous
Next