Table of Contents
Introduction
Pest control is a critical aspect of maintaining a clean and healthy living or working environment. Dealing with pests can be a nuisance, causing property damage and posing health risks.
In the Dallas, TX metroplex, Preferred Pest Management stands out as the premier pest control company, offering effective solutions and unparalleled expertise. This article will delve into the advantages of pest control services and why Preferred Pest Management is the ideal choice for your pest control needs.
Protecting Your Health and Safety
Pests such as rodents, cockroaches, and mosquitoes can carry diseases and allergens, posing significant health risks to you, your family, and your employees. Preferred Pest Management understands the importance of safeguarding your well-being.
With our extensive knowledge and advanced techniques, they can eliminate pests, mitigating health concerns and creating a safer living or working environment.
By implementing comprehensive pest control measures, Preferred Pest Management ensures that your space remains free from harmful pests. Our team of experienced technicians performs thorough inspections, identifying potential sources of infestation and employing targeted treatments.
Whether you're dealing with a rat problem or a mosquito invasion, Preferred Pest Management has the expertise to handle it. To learn more about our services, feel free to contact us about what we can do for your home to make it pest free.
Preserving Property Value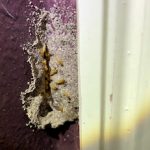 Pest infestations can cause extensive damage to your property, leading to costly repairs. Termites, for example, are notorious for devouring wooden structures silently. Preferred Pest Management employs skilled technicians who can identify and eradicate these destructive pests, preserving the structural integrity and value of your property.
Regular pest control maintenance provided by Preferred Pest Management not only helps in preventing property damage but also aids in early detection of any potential issues. Our team is equipped with state-of-the-art equipment and techniques to identify hidden pests and their nesting areas.
By addressing the problem promptly, Preferred Pest Management ensures that your property remains pest-free and retains its value.
Promoting Hygiene and Cleanliness
Pests often contaminate food sources, leaving behind droppings, urine, and pathogens. This compromises the cleanliness of your space, especially in commercial settings such as restaurants and hotels.
Preferred Pest Management offers comprehensive commercial pest control services, ensuring that your premises remain clean, hygienic, and free from unwanted intruders. By tackling pests at the source, they help maintain your reputation and customer satisfaction.
Preferred Pest Management understands the unique challenges faced by businesses in maintaining a pest-free environment. Our tailored commercial pest control solutions are designed to meet the specific needs of various industries. By implementing integrated pest management strategies, we address existing infestations and implement preventive measures to minimize the risk of future outbreaks.
Tailored Solutions for Every Pest Problem
Preferred Pest Management recognizes that each pest issue is unique and requires a customized approach. Our team of experts conducts thorough inspections to assess the specific pest problems you're facing. By identifying the root causes and employing targeted treatments, we effectively eliminate pests and prevent future infestations.
Whether you're dealing with ants, bed bugs, or any other pest, Preferred Pest Management has the knowledge and resources to handle it.
With a wide range of pest control solutions, Preferred Pest Management can tackle any pest problem. We offer services such as termite control, rodent control, bed bug treatment, mosquito control, and more. Our skilled technicians stay updated with the latest advancements in pest control techniques, ensuring that you receive the most effective and efficient solutions available.
Eco-Friendly and Sustainable Practices
As an environmentally conscious company, Preferred Pest Management prioritizes sustainable pest control methods. We utilize eco-friendly products and techniques that minimize the impact on the environment, ensuring the safety of your family, pets, and surrounding ecosystem.
By choosing Preferred Pest Management, you contribute to the preservation of a healthy and balanced environment.
Preferred Pest Management takes a proactive approach to pest control, focusing on prevention rather than relying solely on chemical treatments. We incorporate integrated pest management strategies that emphasize reducing pest habitats, implementing physical barriers, and employing non-toxic alternatives.
By embracing eco-friendly practices, Preferred Pest Management delivers effective pest control solutions while minimizing our ecological footprint.
Why Choose Preferred Pest Management in Dallas, TX
Preferred Pest Management sets itself apart from competitors in the Dallas, TX metroplex with its exceptional services, commitment to customer satisfaction, and industry expertise.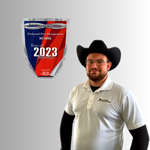 With our extensive experience in the field, we have established a reputation for delivering effective pest control solutions. Our team of licensed technicians undergoes continuous training to stay up-to-date with the latest advancements in pest control practices, guaranteeing top-quality service.
In addition to our expertise, Preferred Pest Management offers a range of services to meet your specific needs. From residential pest control to commercial solutions, we have you covered.
Whether you're dealing with a pest problem at home or in your business, Preferred Pest Management is the trusted choice for efficient and reliable pest control services in the Dallas, TX metroplex.
Conclusion
Investing in pest control services is undoubtedly worth it. Preferred Pest Management not only provides effective pest control solutions but also offers numerous benefits such as protecting your health and safety, preserving property value, promoting cleanliness, and employing eco-friendly practices.
Our commitment to excellence and customer satisfaction makes them the leading pest control company in the Dallas, TX metroplex. For all your pest control needs, trust Preferred Pest Management to deliver exceptional results and a pest-free environment.
Please select a valid form

Griffin was attentive and knowledgeable. He discussed everything with thorough details so we could understand. And pointed out potential problem areas of our house so we could be aware. Pricing is in line with competitors, however, the customer service is top-notch with Preferred Pest Management.
– Stephanie D in Richardson, TX

Griffin and his team did an AMAZING job getting rid of the rats with their House Seal Up. Griffin is very professional, knowledgeable, and has Great Service! Thank you for removing this rat nightmare from our house!
– Matt in Wylie, TX

We just moved to Rockwall, Tx only to be greeted and welcomed to the Community by several wasp nests. A quick google search gave me several phone numbers but Preferred Pest was the first to respond and took the extra time to explain his services and prices. The next day he showed up early and worked his magic! So happy and appreciative for Preferred Pest. Thank you
– Rosy in Rockwall, TX

Preferred Pest Management knows their stuff!! We contracted Moxie Pest Control to get rid of water bugs and for almost TWO years they COULDN'T get it done!! Called Preferred Pest and I'm so GLAD we did! I addressed my concerns with Griffin, who was very professional and knowledgeable. Of course I had my doubts, I thought just another guy trying to make a sale. However, Griffin proved me wrong!! Within 3 or 4 days I began to see dead water bugs just as Griffin said!!! To be fair and give Griffin credit, he said I would start to see them in 7 days, so I can't tell you how excited I was to finally see results ….. EXACTLY WHAT I ASKED FOR!! I'm a customer for life! Oh and did I mention, their prices are ALOT LESS!
– Lucy in Rowlett, TX

– Artisha in Rowlett, TX

Looking for a pest company. Found Preferred Pest Management with good reviews and decided to call them. Griffin returned my call promptly and was actually able to come out same day. Very satisfied with his responsiveness and professionalism.
– Steve in Garland, TX

I have worked with Preferred Pest multiple times and Griffin Thomas is always very professional and the best you will find. I like that I can send him a text message and if he is busy, he will get back to me. Very glad to recommend Preferred Pest for any pest control needs.

Services:

 Home inspection, Rodent extermination, General wildlife removal
– Debbie Newton in Rockwall, TX

Very responsive and professional. The work was performed quickly, and the communication from the Owner was excellent. Our squirrel problem was taken care of fast and professionally. Would not hesitate to use their services again. Highly recommend.
– Patti P. in Rockwall, TX

Preferred Pest Management came out and was able to get rid of our ant and other insect problems in one visit. We used other companies in the past and never completely got rid of the problem. Griffin found the source of the ant problem and showed us how to reduce the risk of them returning after treatment.
– Leslie V.

Griffin is reliable and on time with his service. He would send a reminder text before coming out. We have not seen any pest issues at our place. We also renewed our contract because of their fair pricing and professionalism! Thanks, Griffin!
– TT Nguyen

Excellent, thorough- and friendly. Answered all questions that I had took time to talk with me explain to me what was going on and what they were doing and what would come next. Couldn't ask for a better experience I'm back at my home already and very satisfied! Would recommend to anybody for any need of pest control.
– Tamy L. in Plano, TX

Griffin has always been extremely professional, responsive to all my messages, and timely to all appointments. He's addressed all of our concerns with a kind and caring approach. The subscription model is very affordable and we don't feel as if we are being processed gouged like some services out there. I highly recommend Griffin at Preferred Pest Control.
– Michelle H. in Royse City, TX

Preferred Pest Management was very helpful recently when I discovered fleas in my house. They gave great advice and were happy to answer all my questions. They were very clear about what to expect from the process. Highly recommended.
– Christy in Plano, TX
Previous
Next