Table of Contents:
1. Understanding the Squirrel Infestation Problem in Dallas
Dallas, Texas, is home to several species of squirrels, making attic infestations a common problem for homeowners. The presence of squirrels in your attic can lead to damage to insulation, wiring, and wooden structures. In this article, we will cover how to effectively and humanely get a squirrel out of your attic and prevent future infestations, focusing on the specific challenges faced by Dallas residents. For professional assistance with squirrel removal in the Dallas area, visit Preferred Pest Management.
2. Identifying Squirrel Entry Points
Before you take any action, it's crucial to identify the entry points squirrels are using to access your attic. Look for:
Holes in your roof or siding
Gaps between your roof and fascia boards
Damaged or missing vent screens
Chimney openings without caps
Once you've identified the entry points, seal all but one, which will be used for squirrel removal.
3. Squirrel-Proofing Your Dallas Home
Squirrel-proofing your home is an essential step in the process of removing squirrels from your attic. To make your Dallas home less attractive to these critters, follow these steps: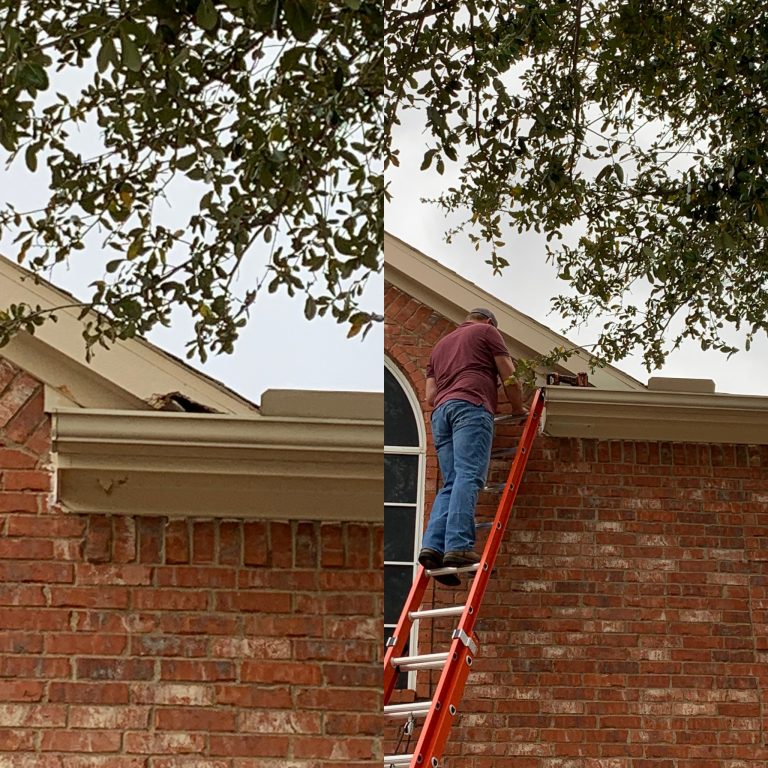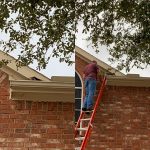 Trim tree branches that are close to your roofline
Install metal flashing around the base of trees to prevent squirrels from climbing
Seal all potential entry points with metal flashing or hardware cloth
Place a chimney cap over your chimney to prevent squirrels from entering
4. Effective Squirrel Trapping Techniques
Trapping is a popular and effective method for removing squirrels from your attic. There are two types of traps commonly used for this purpose:
Live Traps
Live traps are designed to catch squirrels without harming them. Place the traps near the remaining entry point and bait them with peanut butter, seeds, or nuts. Check the traps frequently and release any captured squirrels at least 10 miles away from your home.
Lethal Traps
While lethal traps are an option for squirrel removal, they are not recommended due to their inhumane nature. However, if you choose to use lethal traps, follow local regulations and guidelines for proper use and disposal.
5. Humane Squirrel Removal Methods
If trapping isn't for you, there are other humane squirrel removal methods you can try:
One-Way Exclusion Doors
One-way exclusion doors allow squirrels to exit your attic but prevent them from re-entering. Attach the door to the remaining entry point and wait for the squirrels to leave. Once you're sure they're gone, seal the entry point.
Repellents
Commercial squirrel repellents can be used to make your attic less appealing to these rodents. While their effectiveness may vary, using a combination of repellents like ammonia-soaked rags, peppermint oil, or predator urine can help deter squirrels from your attic. Remember to reapply the repellents frequently to maintain their effectiveness.
6. Professional Squirrel Removal Services in Dallas
If you're not confident in your ability to remove squirrels from your attic or you're dealing with a large infestation, it's best to call a professional squirrel removal service in the Dallas area. Preferred Pest Management is an expert in handling squirrel infestations, providing the necessary tools, knowledge, and experience to handle the situation effectively and humanely. They will also provide guidance on repairing any damage caused by the squirrels and preventing future infestations.
7. Cleaning and Repairing Your Attic After Squirrel Invasion
Once you've successfully removed the squirrels from your attic, it's important to clean and repair any damage they may have caused. Here's a step-by-step guide:
Inspect for Damage: Carefully inspect your attic for any structural damage, chewed wires, or damaged insulation.
Remove Contaminated Insulation: If the insulation has been contaminated by urine or feces, it should be removed and replaced.
Disinfect the Area: Thoroughly clean and disinfect the attic with a solution of bleach and water to eliminate any bacteria or parasites left behind by the squirrels.
Repair Damaged Structures: Repair any chewed wooden structures and replace damaged or chewed wires.
Replace Insulation: Install new insulation in your attic to maintain energy efficiency and prevent heat loss.
8. Preventing Future Squirrel Infestations in Dallas
To keep squirrels out of your attic in the future, follow these preventative measures:
Conduct regular inspections of your home's exterior to identify and seal any potential entry points.
Keep tree branches trimmed back from your roofline to eliminate easy access to your attic.
Install metal flashing or hardware cloth around any openings to prevent squirrels from chewing through.
Maintain a clean yard and eliminate any potential food sources, such as bird feeders or unsecured garbage cans.
Frequently Asked Questions
1. How can I tell if I have squirrels in my attic?
Common signs of squirrels in your attic include scampering and scratching sounds, gnaw marks on wooden structures, chewed wires, and damaged insulation.
2. What is the best bait for squirrel traps?
Squirrels are attracted to nuts, seeds, and peanut butter. These are all effective bait options for squirrel traps.
3. How far should I release a trapped squirrel?
Release trapped squirrels at least 10 miles away from your home to prevent them from returning.
4. Can I use poison to get rid of squirrels in my attic?
While poison is an option for squirrel removal, it is not recommended due to its inhumane nature and the potential danger it poses to other wildlife and pets.
5. Are squirrels in the attic dangerous?
Squirrels can cause significant damage to your attic, including chewing through wires, which can create a fire hazard. Additionally, their urine and feces can contaminate insulation and pose a health risk.
Conclusion
Getting a squirrel out of your attic may seem like a daunting task, but with the right knowledge and approach, it can be done effectively and humanely. By identifying entry points, squirrel-proofing your Dallas home, using proper trapping techniques, and taking preventative measures, you can ensure your attic remains squirrel-free.
If you're unsure of how to handle the situation or need professional assistance, don't hesitate to reach out to a local expert like Preferred Pest Management for help. By following the steps outlined in this guide, you can protect your home from squirrel infestations and keep your attic safe and secure.