The Best Pest Control Company In Frisco, TX
When it comes to pest control in Frisco, TX, there is one company that stands head and shoulders above the rest: Preferred Pest Management. With a stellar track record since our inception, we have solidified our position as the premier pest control company in Frisco, TX, garnering nothing but 5-star reviews from our esteemed clientele.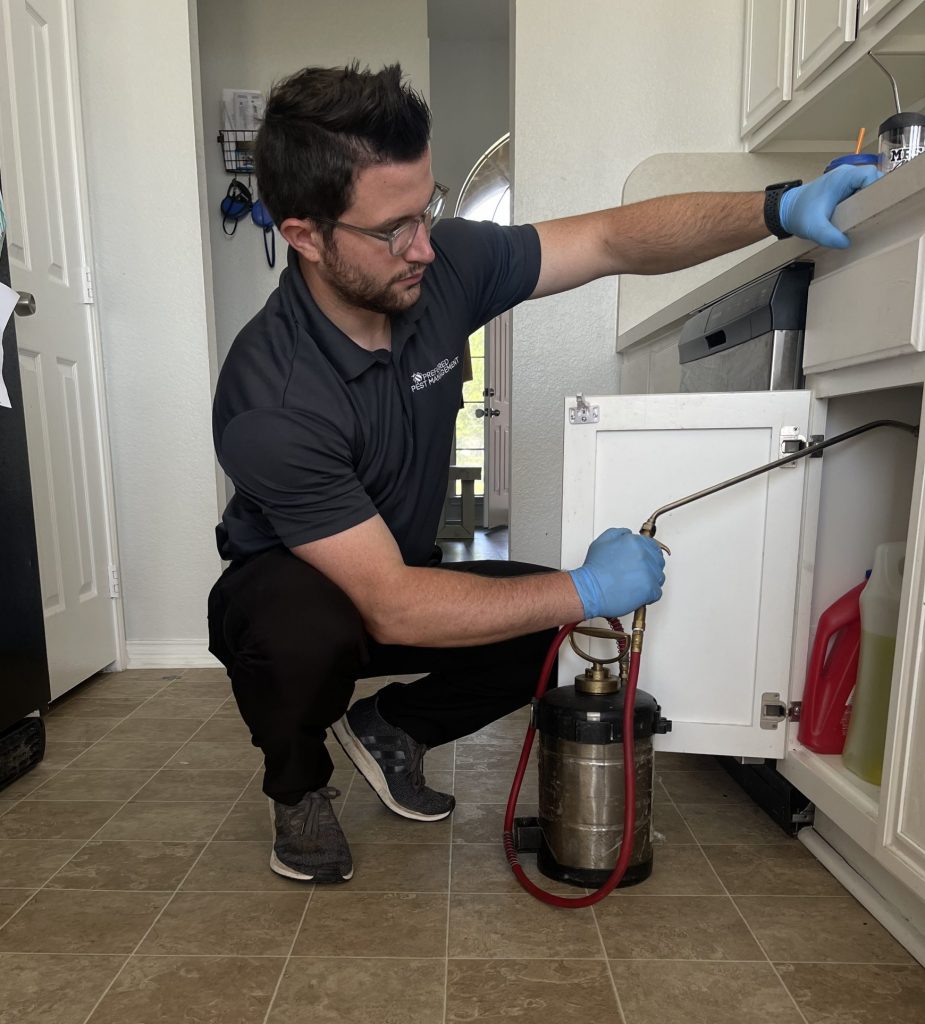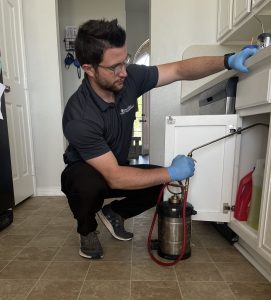 At Preferred Pest Management, we pride ourselves on delivering unrivaled service and exceeding customer expectations. Our team of highly skilled professionals possesses the expertise, knowledge, and state-of-the-art tools necessary to tackle any pest challenge with precision and efficiency.
What sets us apart is our unwavering commitment to providing effective and lasting pest control solutions. We understand the disruption and health risks that pests can pose in your daily life, as well as the potential property damage they can inflict. That's why we go above and beyond to ensure your home or business in Frisco remains pest-free and protected.
If you are still reading this, what are you waiting for? Give us a call today! Better yet, get your personalized quote below and we will contact you as soon as possible to add you to our pest control family!
Customer Testimonials

Griffin was attentive and knowledgeable. He discussed everything with thorough details so we could understand. And pointed out potential problem areas of our house so we could be aware. Pricing is in line with competitors, however, the customer service is top-notch with Preferred Pest Management.
– Stephanie D in Richardson, TX

Griffin has always been extremely professional, responsive to all my messages, and timely to all appointments. He's addressed all of our concerns with a kind and caring approach. The subscription model is very affordable and we don't feel as if we are being processed gouged like some services out there. I highly recommend Griffin at Preferred Pest Control.
– Michelle H. in Royse City, TX

Excellent, thorough- and friendly. Answered all questions that I had took time to talk with me explain to me what was going on and what they were doing and what would come next. Couldn't ask for a better experience I'm back at my home already and very satisfied! Would recommend to anybody for any need of pest control.
– Tamy L. in Caddo Mills, TX

Griffin is reliable and on time with his service. He would send a reminder text before coming out. We have not seen any pest issues at our place. We also renewed our contract because of their fair pricing and professionalism! Thanks, Griffin!
– TT Nguyen in Rowlett, TX

Preferred Pest Management came out and was able to get rid of our ant and other insect problems in one visit. We used other companies in the past and never completely got rid of the problem. Griffin found the source of the ant problem and showed us how to reduce the risk of them returning after treatment.
– Leslie V.

Very responsive and professional. The work was performed quickly, and the communication from the Owner was excellent. Our squirrel problem was taken care of fast and professionally. Would not hesitate to use their services again. Highly recommend.
– Patti P.
Previous
Next
Services We Offer In Frisco, TX
Eliminate and prevent ants in your Frisco home with Preferred Pest Management's ant control service. Your home ant-free guaranteed.
Protect your Frisco business reputation with our commercial pest control service.
Make outdoors fun again with Preferred Pest Management's industry leading mosquito control program.
Cockroach Treatment In Frisco
Say goodbye to cockroaches with our powerful cockroach control in Frisco, TX. We will not just eliminate your roach problem, we will prevent them!
Raccoon Removal In Frisco
Facing raccoon issues? Trust our wildlife experts to quickly and humanely remove raccoons from your Frisco home, and prevent them from breaking into your home.
Rodent Control Service In Frisco
Protect your Frisco home or business from unwanted rodent activity with our industry leading rodent control program.
Spider Control Treatment In Frisco
Evict spiders with our spider control service in Frisco. Our spider service guarantees a spider free home for you and your loved ones.
Tick Treatment In Frisco
Secure your family's health with our efficient tick treatments in Frisco, TX. We prioritize your well-being above all.
Wasp Removal Service In Frisco
Avoid painful wasp stings with our professional wasp removal service in Frisco. Trust us to handle these stinging pests safely.
Our effective bed bug treatments in Frisco ensure peaceful, bed bug free nights.
Enjoy your outdoors again and keep fleas off your pets for good with Preferred Pest Management's flea treatment program.
Protect your home and loved ones from disease-spreading rats with our reliable rat control service in Frisco, TX.
Opossum Removal In Frisco
Trust our wildlife experts to quickly and humanely remove opossums from you Frisco home.
Rodent & Wildlife Exclusion Service In Frisco
Protect your Frisco home from unwanted rodents and wildlife with our state of the art exclusion service. Our exclusion service keeps these persistent animals out.
Skunk Removal In Frisco
Take your yard back from skunks with our fast, humane skunk removal service in Frisco.
Squirrel Removal Service In Frisco
Have a squirrel problem in your Frisco home? Our squirrel removal service offers humane solutions and will prevent squirrels from invading your home in the future.
Termite Treatment & Termite Prevention In Frisco
Shield your home from devastating termite damage with our expert termite treatments and prevention services in Frisco. Protect your biggest investment for ultimate peace of mind.
Frisco, TX Pest Control FAQ
Learn About Pest In Frisco & Learn More About Us With Our YouTube Video Library
Learn Even More Information About Common Pest In Frisco, TX With Our Pest Control Blog